January, 2015
Dear Colleagues: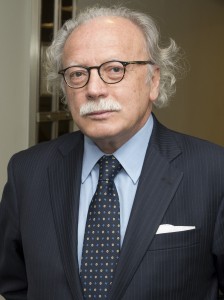 For the United Nations Correspondents Association, 2015 will be a very important year. The protection of journalists and freedom of the press around the world has become a very urgent need in a growing number of UN member states. We hope that this need will be met not only by resolutions from the General Assembly, but by concrete action from the Security Council.
Thanks to the hard work of my predecessor, Pamela Falk, and the UNCA Executive Committee, we continue to grow stronger each year and all the steps we have taken were designed to improve our ability to report on the compelling issues that confront the United Nations.
At the time of UNCA's creation in 1948, the U.N. had 56 member states. Today it has 193, and the agreement embodied in UNCA's Constitution between the U.N. Secretary General and the U.N. Correspondents Association, dated September 16, 1955, continues to recognize the unique and independent role of UNCA in reporting on the work of the United Nations.
We are hopeful about UNCA's future as the voice of the journalists who make our mission strong and legitimate by their professionalism and their sheer numbers. UNCA is proud of its heritage as an organization devoted to maintaining freedom of the press worldwide.
I am thankful for the support the members have shown throughout the year when we confronted issues of common concern. We continue to solicit recommendations from our membership on ways to strengthen and improve our efforts.
Sincerely,

Giampaolo Pioli
UNCA President