The United Nations Correspondents Association is honored to announce the 26th annual UNCA Awards and Dag Hammarskjold Fund for Journalists taking place on Friday, December 9th at Cipriani 25 Broadway in New York. United Nations Secretary-General António Guterres will be the guest of honor of the evening and Kate Hudson, the World Food Programme Goodwill Ambassador, will attend the event to receive the 2022 UNCA Global Citizen Award.
The United Nations Correspondents Association is pleased to announce the 2022 UNCA Awards Winners
The Elizabeth Neuffer Memorial Prize
For print (including online media) coverage of the United Nations, UN agencies and field operations
sponsored by The Alexander Bodini Foundation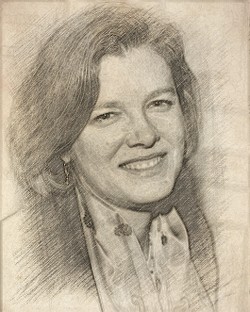 This prize is named in honor of Elizabeth Neuffer, the Boston Globe bureau chief at the United Nations, died while on assignment in Baghdad in 2003. She was a model journalist who proved throughout her career that objectivity does not have to mean neutrality. She was passionate, courageous and compassionate, drawing attention to the forgotten places in the world and to the overlooked victims of war. She explored the forces that can ignite fratricidal and genocidal conflict and her work helped inspire the movement that led to the creation of the International Criminal Court. Personally, her colleagues in UNCA treasure her for her inveterate good humor, which counterbalanced her deadly serious explorations of the darker sides of modern history.
Neuffer Gold Medal Recipient:
Francesco Semprini, a veteran UN and war correspondent for La Stampa, spent over 100 days on the frontline to report on threats of a catastrophic nuclear attack in the Russian-Ukrainian conflict. In his 2022 winning entry, he followed IAEA inspectors and their leader Rafael Grossi to the Zaporizhzhia nuclear power plant targeted by bombing, where Russian and Ukrainian troops face off with artillery.
Francesco's Winning Stories
Missione nucleare AIEA – La Stampa Italian News (premium content)…
---
Nuclear Mission with IAEA on front line of Zaporizhzhia (pdf)…
Neuffer Silver Medal Recipient
Just weeks after the Taliban seized power in Afghanistan, Michelle Nichols broke news that the hard-line Islamist movement wanted to address the annual gathering of world leaders at the United Nations in New York and appoint a UN ambassador. In her other report with a colleague Emma Farge based in Geneva, Michelle took readers behind the scenes at the United Nations to explain why Western-led action against Russia over its war in Ukraine had waned six months after the invasion.
Michelle's Winning Stories
Exclusive: Taliban names Afghan U.N. envoy, asks to speak to world leaders…
---
Analysis: Action wanes at U.N. to isolate Russia almost six months into Ukraine war…
Neuffer Bronze Medal Recipient
Berlin, one of Europe's top tech cities, has become the home of a new permanent pandemic preparedness hub amid the COVID-19 outbreak. In her article, Stephanie Fillion showed how WHO selected Berlin for geopolitical and financial reasons and how the organization struggled from the onset of the deadly virus in early 2020. She reported how the new hub will profit from German cutting-edge technology and its multidisciplinary approach to analyze data and help prevent the next pandemic.
Stéphanie's Winning Stories
Why Germany Will Be at the Center of the Next Pandemic…
---
The WHO's New Pandemic Center Isn't Ready for Action…
The Prince Albert II of Monaco & UNCA Global Prize
For print (including online media) and broadcast media (TV & Radio) coverage of Climate Change, Biodiversity, and Water
Prince Albert Gold Medal Recipient:
Emilio Godoy has covered ramifications of the climate crisis in Mexico while holding the government to account. He has reported on critical mangrove restoration projects undertaken without state support, the insufficient measures in the fight against methane and a perilous bet on liquified gas. He reports for InterPress Service from Mexico, where journalists face considerable dangers in carrying out their investigations.
Emilio's Winning Stories
Mexico's Blue Carbon Pioneers Push on Despite Lack of State Support…
---
Hot air: Mexico lags behind in fight against methane, despite pledges…
---
Mexico Makes Risky Bet on Liquefied Gas in New Global Scenario…
Prince Albert Silver Medal Recipient:
Reporting for Asia Times and TRT World, Kourosh Ziabari wrote on the water crisis in Iran. His eye-opening report analyzes the shrinking of the saltwater Lake Urmia as a result of controversial dam projects and policies, spotlighting widespread protests against state mismanagement.
Kourosh's Winning Stories
How Iran's dam-building obsession is killing Middle East's largest lake…
---
A water crisis explodes in parched Iran…
Prince Albert Bronze Medal Recipient:
Samaan Lateef reports of the climate crisis in Pakistan, Afghanistan and his India for the Telegraph UK, DW Germany and other major outlets. In addition to accounts on the unprecedented heatwave in India and flooding in Pakistan, he provided unique coverage of environmental issues threatening economic life in the disputed region of Kashmir.
Samaan's Winning Stories
Monsoon 'superfloods' kill at least 900 and sweep buildings away in Pakistan…
---
How Climate Change Threatens Kashmirs Crucial Apple Industry…
---
India heatwave: Delhi records highest ever temperature at 49C…
---
The Ricardo Ortega Memorial Prize
For broadcast media (TV & Radio) coverage of the United Nations, UN agencies and field operations
Sponsored by the United Nations Alliance of Civilizations (UNAOC)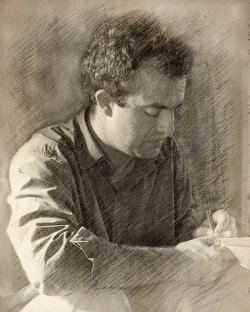 This prize is Named in honor of Ricardo Ortega, formerly the New York correspondent for Antena 3 TV of Spain, was one of the leading Spanish journalists of his generation. His determination to bear witness first hand to what was happening around the world took him to dozens of countries. His war reporting from Afghanistan, Chechnya, Yugoslavia and Georgia was especially notable and he had a reputation for honesty, independence, determination and courage shown, for example, by his skeptical coverage of the evidence for Iraqi WMD's presented to UN. Ricardo Ortega was killed by gunfire while covering Haiti on March 2004.
Ortega Gold Medal Recipient:
Mohamed Saliou Camara is an investigative reporter specializing in health and environmental issues. He provides analytical accounts on problems in African countries faced with climate change focusing on how climate crisis is not a single state's problem but globally interconnected.
Camara's Winning Stories
Le changement climatique est là, palpable et étouffant, il faut une bataille collective pour sauver la biodiversité…
---
Guinée: la structure France Volontaires organise un atelier de restitution de son programme "Réciprocité"…
---
Le port de Conakry placé 1er en Afrique de l'Ouest selon le classement de la Banque mondiale et S&P Global Market Intelligence…
Ortega Silver Medal Recipient:
Samuel Agyemang uses the power of television and YouTube to promote the African Continent Free Trade Agreement with international financial support and guidance from UN agencies, such as UNDP. YouTube clips depict interaction between African and foreign leaders touting free trade as a tool to build peace and foster regional and economic integration on the African continent
Samuel's Winning Stories
Ghanaian Entrepreneur adds value to organic waste products…
---
GEA assures support for SMEs towards benefiting from AfCFTA…
---
Journey of AfCFTA and African Integration Day…
Ortega Bronze Medal Recipient:
Rania Farhan gives voice to the women facing exploitation and negligence at home and in the workplace. This newly-formed agency will publish these accounts in Arabic, Farsi, Kurdish, Turkish and English with the hopes of launching a uniting platform.
Rania's Winning Stories
Yemeni law leaves women released from prison unprotected…
Press report on the suffering of Yemeni women that they remain in prison even after the end of their sentence due to the customs and traditions that forbid their release from prison without the receipt of their guardian.
All Bios are provided by the winning journalists themselves
2022 UNCA Awards Committee
Valeria Robecco (UNCA President), Giampaolo Pioli (Awards Chairman), Tuyet Nguyen (Awards Selections Coordinator) Sherwin Bryce-Pease (UNCA Executive Member) Edith Lederer (UNCA 1st Vice President) Betul Yuruk (UNCA 2nd Vice President) Linda Fasulo (UNCA Secretary)