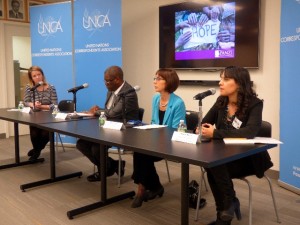 The U.N. Correspondents Association held a press briefing with Dr. Denis Mukwege, founder and medical director of the Panzi Hospital in Bukavu, Democratic Republic of the Congo, and the Panzi Foundation USA, on Wednesday, April 29th in the UNCA Meeting room 310.
Speakers were:
Dr. Denis Mukwege, Founder and Medical Director
Naama Haviv, Executive Director of Panzi Foundation USA
Susannah Sirkin, Director of International Policy and Partnerships, Senior Advisor, Physicians for Human Rights (PHR)
Moderated by Michelle Nichols, Reuters, (UNCA Executive Committee)
Dr. Mukwege spoke about the spike in sexual violence against infants, toddlers, and very young girls in Eastern DRC, particularly in Kavumu and surrounding areas.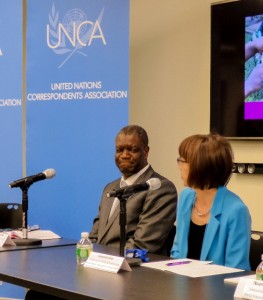 For bios and more information please see the media advisory below: